AL!VE Emerging Leaders Mentor Program


AL!VE is dedicated to the professional growth and development of leaders in volunteer engagement. The purpose of the Emerging Leaders Mentor Program is to provide a platform for AL!VE members to connect, share best practices and position themselves as leaders in the field through ongoing professional development and skills building. Participants will paired with AL!VE Mentors to receive individualized coaching and support as well as monthly mentee peer sessions pertaining to leadership development topics.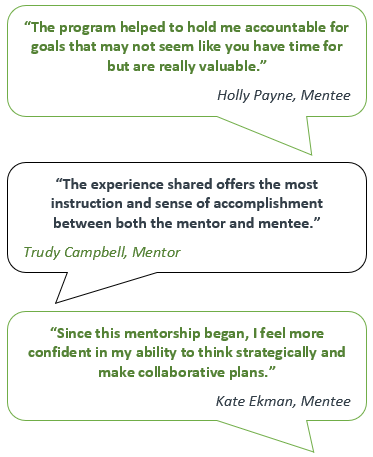 Interested?

The next round of the mentor program cycle will take place October 2022 - March 2023.

For more information about this program, commitments and requirements, timeline, etc., please review the latest AL!VE Emerging Leaders Mentor Program FAQ.

Must be an AL!VE member to participate.
Applications are currently closed. Members will be notified in August 2022 they can apply.

For any questions about this program, email us at info@volunteeralive.org.

Learn more about AL!VE's mentoring program for Local Associations here.