AL!VE Impact Awards - Sponsored by Better Impact
Nominations Now Closed- Recipients Announced Soon!

As volunteer engagement professionals, we make volunteerism happen. We leverage the skills and passions of our volunteers to help meet our organization's mission and we keep a diverse group of volunteers motivated, happy and engaged.
AL!VE and Better Impact are proud to present the Third Annual National IMPACT Award to celebrate individuals who have shown exceptional leadership and knowledge in the field of volunteer engagement. This award will showcase the importance of the profession and encourage all professionals in this field to continue to lead and to be inspired.
Nominations are open Monday, August 2, 2021 and close 5:00 pm., Wednesday, September 22, 2021 and are only accepted electronically.

Awardees will be selected following the judging process and will be announced at the AL!VE/Better Impact/VMPC Hybrid Conference on Tuesday October 19 and Wednesday October 20, 2021. Learn more about the conference here. All nominees will be notified of the status of their nomination before the end of October.

Nominees must be a member of AL!VE or a local Association affiliated with AL!VE (this includes Local Association AL!VE members). PLEASE NOTE: While AL!VE welcomes International members, the Impact Awards will be for US & Territories based members only.

There are two categories of awards, Emerging Leader and Exemplary Leader. Three recipients will be selected from each category and receive $500, $250, and $125, respectively. The award is to be used for professional development within 18 months of award.

Nominee Eligibility:
Exemplary Leader - The nominee must have been involved in volunteer engagement for at least 7 years with volunteer engagement as their primary responsibility, or has been significantly involved in education or research in the field of volunteer engagement.
Emerging Leader - The nominee must have been involved in volunteer engagement for 3 to 7 years with volunteer engagement as their primary responsibility, or has been significantly involved in education or research in the field of volunteer engagement.
The nominator can be the direct supervisor of the nominee, a colleague who is aware of your accomplishments, or yourself.

The nominator must ensure that the nomination is accurate and completed in full.

The nomination will be judged based on the answers provided.

Completed nominations must be received electronically no later than 5 PM Eastern on Monday September 13, 2021.

Self nominations are accepted.

Award recipients and nominators are not anonymous.

Current AL!VE Board Members are not eligible for nomination.

2021 Recipients agree to serve on the 2022 award panel.
Download a copy of the nomination questions and information here.

Questions? Please contact us at info@volunteeralive.org

2020 recipients
Emerging Leader Award
~
for volunteer engagement professionals who have been in the field for 1-7 years.
Kate Ekman, CVA Purpose & Engagement Coordinator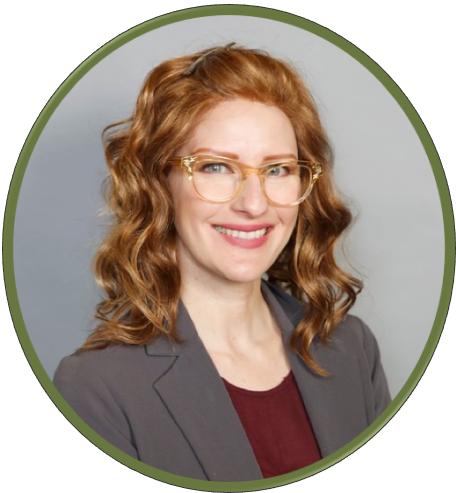 Beach Cities Health District
DOVIA-LA Board President
Kate has responsibility for recruitment, recognition and retention, which includes events, communications, and specific program coordination. When her organization shifted to Covid-19 response, she worked quickly on the Logistics team of our District Operations Center to revise or create and implement volunteer roles (which met standards of local health orders) to assist with essential community response such as our Errand Volunteer, Meal Delivery, Support Line and Covid-19 Test Site support.

As President of DOVIA-LA, She has lead the group through the turmoil of 2020 and together we have pivoted to virtual education and support for our members and guests who continue to attend in higher numbers than our in-person events had space for. DOVIA-LA has focused on creating a space for leaders of volunteers to engage on current challenges and process as a group, while also making room to form new bonds and share resources through networking.
Nicole R. Smith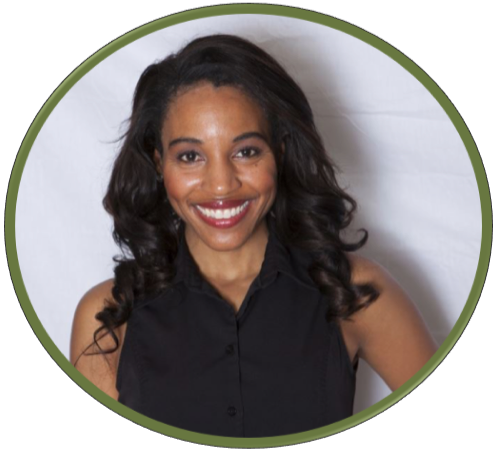 Manager, Volunteer & Intern Services
Adrienne Arsht Center
The strong corps of skills-based volunteers that Nicole has recruited and retained has been instrumental in doubling the reach of the Center's free arts learning programs for underserved children, with more than 60,000 K-12 students a year now receiving high-quality arts learning opportunities in dance, music and theater. Nicole has prepared more than 500 interns to enter the workforce and inspired other Florida and national nonprofits to be more inclusive in their volunteer recruitment. She is a champion for diversifying volunteer ranks, exemplified most recently as the featured guest at the Arts & Business Council of Miami, invitations to these upcoming opportunities, held every other month. She is a board member of the Arts & Business Council of Miami-Dade County, a member of the Association of Leaders in Volunteer Engagement (ALIVE), and the leader of Volunteer and International Professionals in the Performing Arts (VIPPA).
Jessica Dennes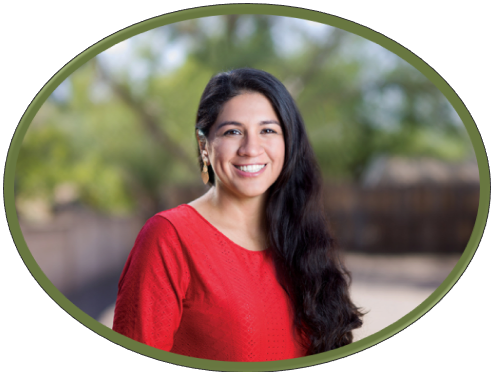 Events & Volunteer Administrator
The Village Church
In her role as Administrator for The Village Church, Jessica has consistently and creatively demonstrated new ways to engage the church community in fulfilling the mission of "healing the city, one person at a time". Events have given church members the opportunity to engage and give back to the community in new ways and situated the church as a place that truly values creativity and community.

Jessica has been on the board of SAVMA since 2018. During that time, she has served on the Program and Events Committee where she played a pivotal role in developing the first annual SAVMA Awards, a regional Volunteer Appreciation Event. As lead of the 2020 SAVMA Awards Team, Jessica oversaw a fund-raised budget of $34,000, worked to bring recognition and professionalization of the volunteer management role. This event included a year-long planning process to recruit nominations for: Program Volunteer of the Year, Corporate Volunteerism Award, Nonprofit Volunteer Program of the Year, Youth Volunteer Group of the Year, Board Member of the Year, and Volunteer Administrator of the Year. She is in the process now of leading a collaborative effort (SAVMA, Green Valley/Sahuarita Volunteer Clearinghouse, and United Way of Tucson) to develop and deliver a Southern Arizona Virtual Volunteer Fair as a wide- spread community event to showcase virtual volunteer opportunities and connect them with potential volunteers. Volunteer leaders will submit short videos with a storyboard presentation on the value of volunteering virtually or pandemic-safe with their organization and be on-line to ask and answer questions.
Exemplary Leader Award
~
for volunteer engagement professionals who have been in the field for more than seven years and in recognition of their contributions to the field as mentors, leaders, trainers, and advocates.
Rebecca Hand, MPA, CVA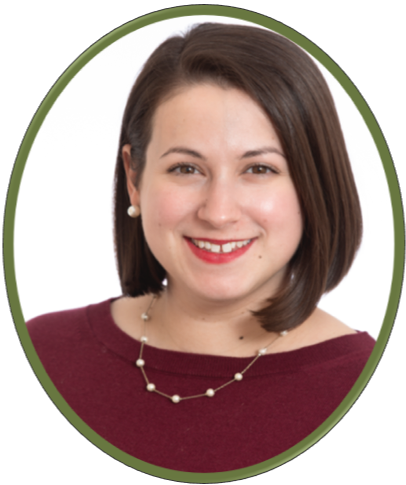 Volunteer Resources Coordinator, City of Plano, Texas – Volunteers in Plano
Rebecca Hand, MPA, CVA supports a municipal volunteer program of up to 10,000 volunteers annually. She holds in-person interviews, leads volunteer training, takes great care in internal and external communications and outreach along with creating a training program for staff to become more comfortable working with volunteers.

As Communications Chair for the Texas Volunteer Management Conference which would have celebrated its 28th year in May 2020 she was in charge of social media, marketing and communications for the event. When COVID hit the leadership team was forced to cancel an event that would have drawn 250 volunteer managers together in Texas. Rebecca knew that our brand was at stake. She worked tirelessly to pivot but she didn't just host a one-time virtual conference. She worked with the leadership team to create an entirely new programming model that would SAVE TVMC! She did not let COVID kill our conference, instead she threw open the doors, used every contact we had and created something truly amazing. As of the writing of this submission we have had 19 webinars, almost 5,000 registrations from 46 US states and 26 countries!

Rebecca joined the board for the Dallas Association of Directors of Volunteers (DADV) as membership chair and most recently has joined the AL!VE marketing committee. Through her board leadership she has truly elevated the field of volunteer management within the Dallas Fort-Worth metroplex. She has promoted the CVA, AL!VE and professional development in general to all members of DADV with emails and reminders during events.
Tracey O'Neill, CVA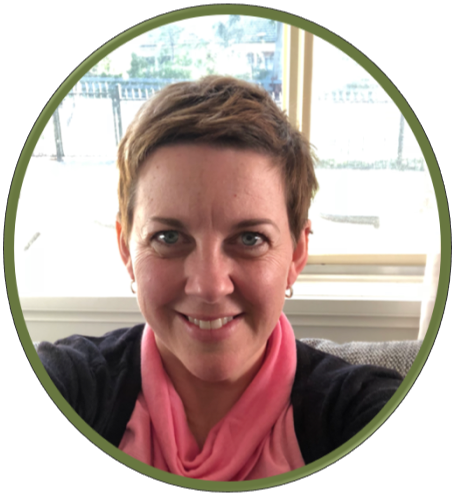 Manager Volunteer Engagement, Austin Health
Melbourne, Victoria, Austrailia
Tracey is a huge supporter and believer in growth for Volunteer Administrators. She has been nothing but a breath of fresh air. She frequently meets with or speaks with colleagues who come to me for mentoring, coaching or guidance. She believes this will only make our profession and sector stronger. She states " It is a privilege to walk alongside my peers and colleagues and to watch them develop their confidence and skills."

Tracey created the Facebook group Volunteer Engagement Professionals - Connection & Camaraderie at the start of COVID-19, and provides facilitation of regular Global Zoom catch ups, to support connection amongst leaders of volunteer engagement from across the world. Tracey is the Co-editor of Voices section of online journal, Engage (previously e-Volunteerism), written 2 articles for the journal, facilitated one video interview and sourced various contributions from leaders of volunteer engagement across the world Tracey wrote a chapter for SpinkTank's Top 20 ideas for volunteer engagement in 2020, titled "Moving Beyond Simple Data to Improve Volunteer Engagement and Retention" Tracey has participated in various opportunities to speak publicly about elevating the professional of volunteer engagement, including on the VolunteerPlainTalk podcast (Meridian Swift), From The Suggestion Box (Nicole Smith), Dana's Priceless Advice With Leaders of Volunteers YouTube channel (Dana Litwin, CVA) and the Volunteering Victoria webinar series.
Andrea Hill, MPA, CVA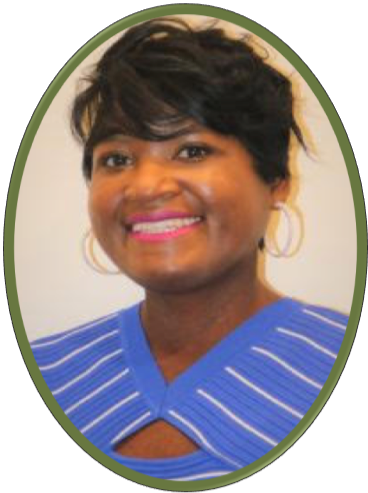 Director
Volunteer Memphis
Andrea's work has included youth development, resource development, volunteer management, and public speaking and has built a strong network that has proven successful in her efforts to leverage resources for the Mid-South Community. She leads several community wide projects such as 9/11 Days of Service and Remembrance, Make a Difference Day, Family Volunteer Day, MLK Days of Service and the Volunteer Memphis Awards. Many of these National Days of Service and one local recognition event generate thousands of volunteers and hours of services that make a huge impact in our community. Due to Andrea's commitment to the field of volunteerism, she was named the National Urban League Young Professionals' Inaugural Heroes in the Movement Award Recipient, Top 40 Under 40 Urban Elite professionals, and Memphis Business Journal 40 Under 40. She was named the 2017 Junior League of Memphis- Provisional of the Year. She has been appointed to the Volunteer Tennessee board by the Tennessee Governor.

She is the 2018-2020 President of the Memphis chapter of Directors Of Volunteers In Agencies (DOVIA). She is a member of the Community Foundation of Greater Memphis- GIVE 365 program, Association of Leaders in Volunteer Engagement, Council for Certification in Volunteer Administration (CCVA) Outreach Committee member, Leadership Memphis Alumni, and a member of Alpha Kappa Alpha Sorority, Incorporated. Andrea has also volunteered for a number of projects that includes Team Max effort for Thanksgiving at MIFA. She was a 2016 Tennessee Promise mentor. Andrea also leads monthly meetings with DOVIA Memphis and is responsible for coordinating speakers, moderating discussion panels and recruiting local volunteerism experts to support the professional development of DOVIA membership. Andrea also has begun a DOVIA scholarship program and study group series for DOVIA members who would like to obtain a Certified In Volunteer Administration (CVA) designation. Recently, Andrea began assisting CCVA on the Outreach Committee.

2020 Nominees:

Emerging Leader Category:

Jessica Ames, Program Coordinator, American Society for Nondestructive Testing
Victoria Blunt, Performance Hall Manager, Gaillard Center
Courtney Cook, Director of Education/Volunteer Coordinator, PAC
Kathryn (Katy) Hansen, Volunteer Manager, Great and Small Therapeutic Riding Center
Chaundra Johnson, Events & Communications Manager, YMCA of Metro Atlanta
Ashley LaRussa, Founder, Roux Events
Chelsea Lloyd, Volunteer Coordinator, Knoxville Museum of Art
Meghan Maloney, Volunteer Program Manager, Executive Service Corps of Southern CA
Pete Moody, UK Operations Manager, On Call Africa
Amy Oliver, Visitor & Science Center Manager, Fred Lawrence Whipple Observatory
Kristen Paige, Volunteer Coordinator, CAPA - Columbus Association for the Performing Arts
Patricia Parker, Volunteer Program Coordinator, Manatee Observation and Education Center
Sabine Strong, Volunteer Coordinator, Rose Blumkin Jewish Home
Eric Turner, Volunteer Engagement Specialist, Jacksonville Zoo and Gardens
Alicia Wyckoff, Canine Care Representative/Volunteer Services, Guide Dog Foundation/America's VetDogs


Exemplary Leader Category:
Paige Anderson, Volunteer Coordinator, Health Preparedness, Dallas County Health & Human Services
Brij Bali, President, International Talent Hub
Jennifer Bennett, Director, Education and Training, Volunteer Match
Debra Brook, Director of Volunteer Services, Kate's Club
Alexa Diaz, Senior Director of Capstone Program, Junior Achievement of South Florida
Jan Hathaway, Reading Pals Program Director, United Way of Marion County
Joanne Hickox, Executive Director, Seniors on a Mission, Inc.
Coleen LaCosta, Executive Directory, Speak Up For Kids of Palm Beach County
Lisa Laughrey, CVA, Tulsa County Bar Associaiton
Alec Lawson, Audience Services Manager, Baltimore Center Stage
Diana May, Volunteer Programs Manager, Charlotte Douglas International Airport
Kathleen Nichols, Director of Volunteer Programs, Brevard Zoo
Lisa Porter, Volunteer Manager, Smithsonian National Museum of National History
Kate Reichert, Volunteer Coordinator, Virginia Zoo
Judy Shannon, Conference Chair, Texas Volunteer Management Conference

Thank you to our Judging Panel:

Tori Carlson, MS, CVA - Tuscon, California
Kellie Crawford, Greensboro, North Carolina
Bonnie Davis, CVA - Sacramento, California
Brenda Michael-Haggard, CVA, CFRE - Tulsa, OK
Susan Nusall, CVA - Phoenix, Arizona
Kayla Paulson, CVA - Cedar Rapids, IA
Alex Ropes - Seattle, Washington
Corina Sadler, CVA - Plano, Texas

Through the generous financial sponsorship of Better Impact (www.betterimpact.com),
The three individuals from the two categories will be selected to receive $500, $250, and $125, respectively.
Thank you to our sponsor !